A DAY INSIDE A WIZO WOMEN'S SHELTER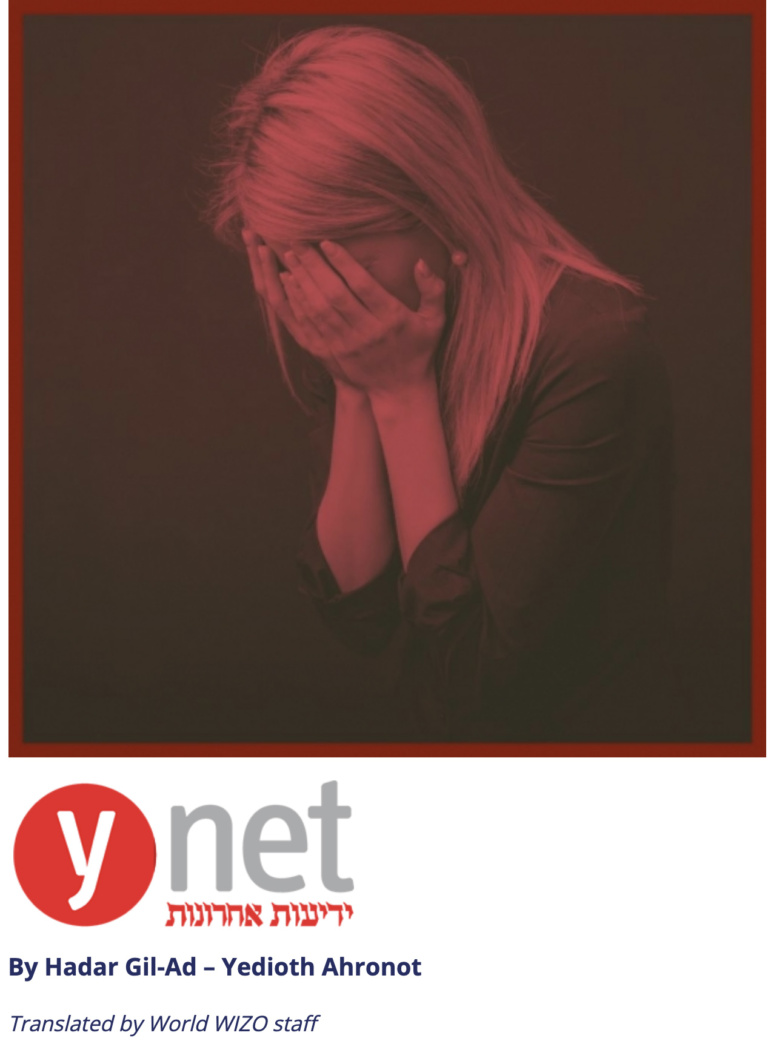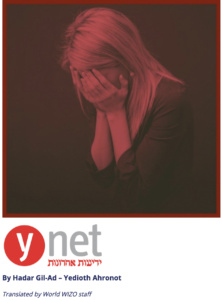 YEDIOTH AHRONOT EXCLUSIVE REPORT: A DAY INSIDE A WIZO WOMEN'S SHELTER
It's Thursday evening in a shelter for women victims of domestic violence and their children run by WIZO and the Ministry of Welfare. The sweet smell of Shabbat challah fills the air. Grape juice is poured into disposable plastic cups. The children's smiles, full of excitement for the Kabalat Shabbat party, do not allow any of us to remain indifferent.
I look around at the brief moments of joy experienced by the mothers who surround me. After the hell they went through, they cling by the skin of their teeth to every happy moment. Months have passed since they had to uproot themselves and their children from everything which was familiar to them and flee here, to a shelter, which feels sort of like a home, but also a bit like a prison. It's a place which has a lot of calm, but also quite a bit of noise. You are constantly surrounded by people, but often feel alone. It's a place where you finally do not have to be afraid, but you are terrified of the memories that haunt you.
I spent an entire day there with these brave women, who are light years away from where they imagined their lives would be, but still appreciate and cherish every moment. They are women who have by circumstance become one big family.
"Living to Survive"
It's 9 o'clock in the morning in the shelter and a deafening silence fills the space. Most of the women have gone off to work, and the children to their day care centers and schools. On the roof of the shelter I meet 27-year-old Agam*, who despite her young age has already managed to go through seven rounds of hell, and after years of severe violence managed to escape with her life.
"He was obsessive with me," she recalls. "He would follow me everywhere and lock me in a room for days. He'd break my fingers and I would fix them myself with a ruler I had at home." For more than three years she lived like this, in pain and fear, distancing everyone close to her, doing everything she could to keep them from knowing what was happening. "I saw the angel of death every day over my bed."
"That was the point I decided to leave. He would lock me up, hide my keys, break my phone so I could not communicate with my parents. The day before I ran away he laid me on the floor and the hits he gave me were really hard. My face was swollen. My whole body was swollen. My parents felt something was wrong and insisted on seeing me. They saved my life!"
In coordination with welfare officials, Agam was snuck into the shelter and has been here ever since. "He told me that if I didn't get out of the car he would kill me," she said as she recalls the moments of her escape. "It's not fair that I am the victim and I have to hide and run away and he is out there free living a normal life. I came to the shelter with nothing, only with the clothes on my back. I was a bit shocked at first, but the environment here is very warm and caring. You never feel alone here. I have a social worker and a therapy group here and they really help me. This place grows wings for me. Because we all went through the same thing, we really connect as a family."
"The women who come here run away from a lot of chaos in their homes. They live to survive, are in terrible fear, at a level that they do not know if they will live to get up in the morning. These are women who are at very high risk," explains Rinat Leon-Lange, director of the WIZO shelter.
"These are 12 women living together, which is not always simple, but it also has a lot of special moments. They left everything in their lives behind all at once and that's very hard. They come here and they know they can not go back to where they came from. They leave behind the most basic and personal things – clothes, children's dolls, jewelry they inherited – and find themselves living with their three children together in one room. It is a very brave step to get up and go, and it's not easy at all. Our goal is to give them all the tools to complete the process and not return to the relationship from which they fled. "
Shortly afterwards I meet Bat El* with her little two-month-old son, whom she gave birth to while she was already in the shelter. It is not easy for her to face all the challenges of a young mother in these conditions, but she thanks God every day she survived to be there for her son. "I suffered a lot," she says painfully. "Physical violence, cursing. I had no choice, I had nowhere to go."
"I did not know there was this place I could escape to. I had a hard time when I got here. I felt alone. I wanted to go back to my husband. Those were my thoughts. But I got a lot of help here. If this place did not exist, I do not know if I would have given birth. We are like a family, they take care of me and help me with the baby, but it's still not fair that we are here in this place and all the men go on with their lives. I think that bothers all of us."
"I was afraid to complain to the police"
In the afternoon, the empty space begins to fill and the silence is replaced by the sounds of children playing. I meet Ilanit* and her two children. "For years I experienced physical, sexual and emotional violence from my husband," she tells us. "But when the violence reached my children as well, that's when I decided I had to run away. At first it was beatings several times a week, constantly threatening and cursing me. He would use the children to threaten me. Sometimes he kidnaps them, sometimes he beats them to harm me."
Ilanit says that despite everything, she was afraid to leave. "I was afraid because I know that in many cases when a woman complains the husband is not arrested at all. I was afraid he would be interrogated, and he would be released and come to murder me. I had nowhere to go. One day after he left the house I called the police and asked what to do if the husband is very violent and I am afraid to stay in the house. Within a few minutes there was a police car outside my house. They told me I had five minutes to pack and go downstairs."
How do the children adapt to the new reality?
"The children are much calmer today than they were when they lived at home. My oldest daughter had a very hard time. She was probably angry at me for taking her out of the house and all the harsh words she learned from her father she would take out on me. In the end she realized that leaving home and coming to the shelter was for her own good.
"We do not talk about it much, but they remind me from time to time that Dad would hit and break things at home. It hurts me to hear that and I keep hoping they will forget everything someday, but then I realize that it's still fresh in their memories. I hope they never experience it again. I want a quiet life. I want us to have a home, for me and the children, I want the children to go to school, I want to find a good job and continue to build our lives."
The decision to enter a shelter is one of the most difficult and complex decisions a woman has to make – it does save her life and the lives of her children, but this decision means totally giving up the life they had, her job and the whole familiar living environment," explains World WIZO Chairperson Anita Friedman. "She is forced to remove her children from their day care centers and schools and disconnect from her family and all her friends."
"Not only has the woman been harmed by the violence directed at her, but she and her children are also forced to pay the price for the violence and isolate themselves, instead of isolating the violent man. The state needs to change the equation – establish parallel frameworks for violent men and keep them away from women as long as they are at a high risk of danger. It must be done while promoting the treatment of violent men and making sure they go get treatment. "
"What the Coronavirus pandemic has done is shut people down in their homes. Violence against women in general has been bad for a long time, but the Corona pandemic has caused women to have nowhere to run," adds Michal Hanoch-Ahdut, he Ministry of Welfare and Social Services national supervisor of battered women's shelters.
"People sit at home in a state of constant tension, without work and without an income, which greatly increases the violence. There are 15 shelters in the country nationwide, the shelter is a therapeutic space, it is a home, and there is a diverse staff that helps the woman and gives her the network and tools through which she can handle the crisis. This is a home for brave women. Every woman who comes here is a brave woman who, beyond defending herself, she actually takes a "time out" and rehabilitates herself."
---
See the original article in Hebrew here: https://www.ynet.co.il/news/article/BkuaJitcD
Photo credits in the orginal Yedioth article: Alex Kolomoisky
* – Names have been changed to preserve anonymity.
(Photo for illustration purposes only.)
---
(Names changed to preserve anonymity)