Wizo Nir Ha'emek & Chw Hadassim Among Israel's Outstanding High Schools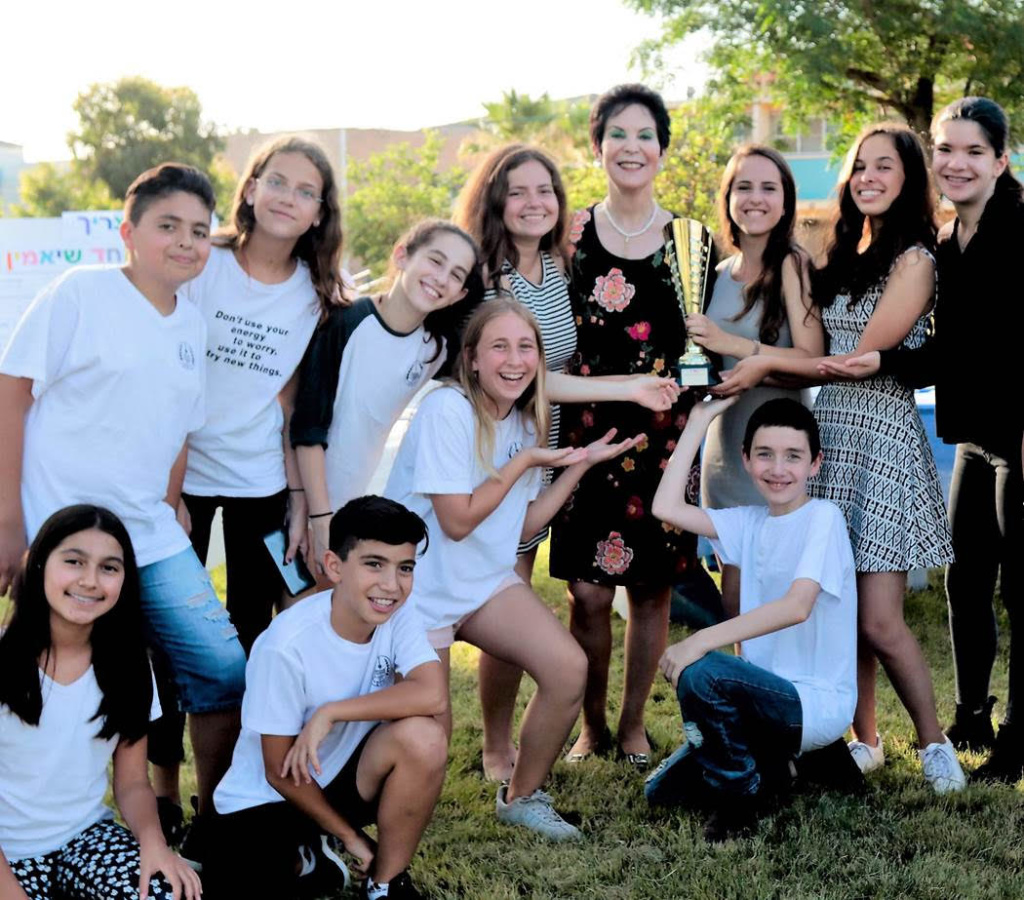 Both schools were featured on this year's Ministry of Education's list of outstanding high schools
The beginning of a new school year is a very special time for the pupils, for their parents and for their teachers.
It is a time filled with great emotion, excitement, nervousness, and anticipation. It is the task of our staff not only to help our pupils cope with their own emotions and fears but to overcome them in order to achieve their goals and realize their dreams.
Just before we opened this school year, we received the most delightful news that two of our schools, WIZO Nir Ha'emek, co-sponsored by WIZO USA and OSFA WIZO Argentina, and CHW Hadassim, sponsored by Canadian Hadassah-WIZO, featured on the list of outstanding high schools the Ministry of Education published.
I see it as a great honor and a recognition of the excellent achievements of our students and of the exceptional work our staff does with these students.
Because to be listed as an outstanding school, WIZO Nir Ha'emek and CHW Hadassim had to score high on various criteria, including: success rate in prevention of dropouts, the rate of graduates who go on to serve in the IDF and national service, integration of special education students, and eligibility for matriculation and excellence in matriculation exams.
Each award our schools receive stands as proof of the commitment, dedication, and innovation of the school's principals and teachers.
Throughout the year, they provide our pupils with the values of excellence, Zionism and Tikkun Olam for which WIZO stands.
I would like to thank all our Chaverot of WIZO USA, OSFA WIZO Argentina and Canadian Hadassah-WIZO for their unwavering support, great generosity and endless devotion for the pupils of these two excellent schools.
Without them, none of this could have been made possible.
I congratulate the staff and students of WIZO Nir Ha'emek and CHW Hadassim and wish all of us many more years of excellent work for future generations of the State of Israel.
Prof. Rivka Lazovsky,
Chairperson, World WIZO