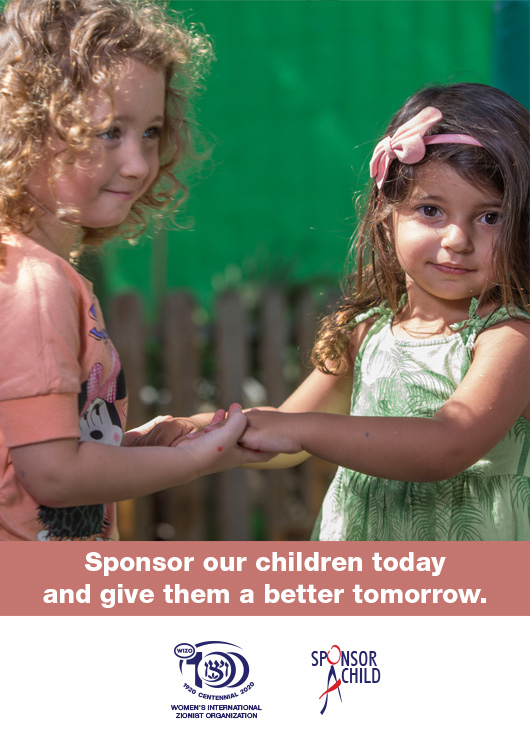 Sponsor our children in Israel, and give them a real chance for the future!
There are 400,000 infants and children at-risk in Israel. These are children whose parents don't provide them with the basics of food, clothes, or a safe place to live. Through our nationwide network of centers, WIZO offers the best age-appropriate education, proper nutrition, clothes, cognitive stimulation, encouragement, and psychological therapy and counselling from experts in the field. WIZO offers expert care and a loving embrace to thousands of children, every day, assisting them in closing the educational and social gaps between themselves and their peers.
By Sponsoring-A-Child in Israel you are providing them with the essential resources to feel safe, loved, nurtured and secure, giving them the opportunity to live healthy and productive lives. YOUR GIFT MEANS ENSURING A SUCCESSFUL, STRONG AND FLOURISHING ISRAELI SOCIETY FOR GENERATIONS TO COME!
During this critical time, children in our centers rely on us more than ever to provide meals, education and a home for those who have none. These children need YOU.
Sponsor a Child
Donation form