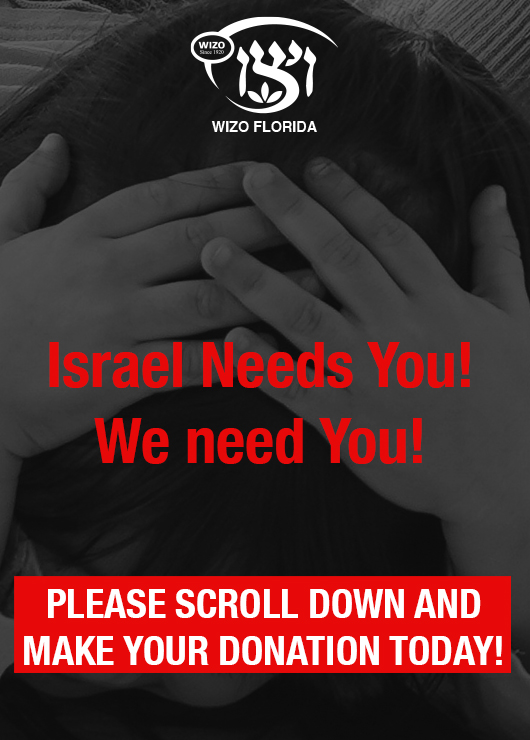 After enduring weeks of terror and fear, Israel needs us more than ever.
As the consequences of the terrifying attacks have been traumatic and devastating for the people and the country, WIZO remains committed to fulfilling its Mission. Helping the weak, strengthening society, empowering women, educating children and youth, and spreading love and compassion in order to make the world a better place are some of WIZO's main goals.
Thousands of Israeli families, as well as WIZO Schools, Shelters, and Youth Villages, have been impacted by the recent rocket attacks. Our buildings have been damaged and repairs are needed immediately.
You can make a difference by funding portable rocket-proof shelters, therapies for our children suffering trauma, and vital additional security equipment and personnel.
As the world deals with the pandemic, Israel is counting on WIZO here in the United States as a lifeline to rebuilding, rehabilitating, and renewing a safe Israel. We count on YOUR support. They are counting on us all. Please help us rebuild Israel!
One Large Portable Bomb Shelter (building the foundation, delivery, and installation) for a WIZO Center: $90,000
One Small Portable Bomb Shelter (building the foundation, delivery, and installation) for a WIZO Center: $65,000
Psychotherapy for one Child/Youth in one of our WIZO Centers, for 1 year: $3,500
Group Psychotherapy for 1 Child/Youth in one of our WIZO Centers, for 1 year: $1,800
Specialized Security Equipment for a WIZO Center: $1,000
Contribution to Building Repairs in WIZO Centers due to explosions: $360
Other: $____________________________
Israel Under Attack
Donation form