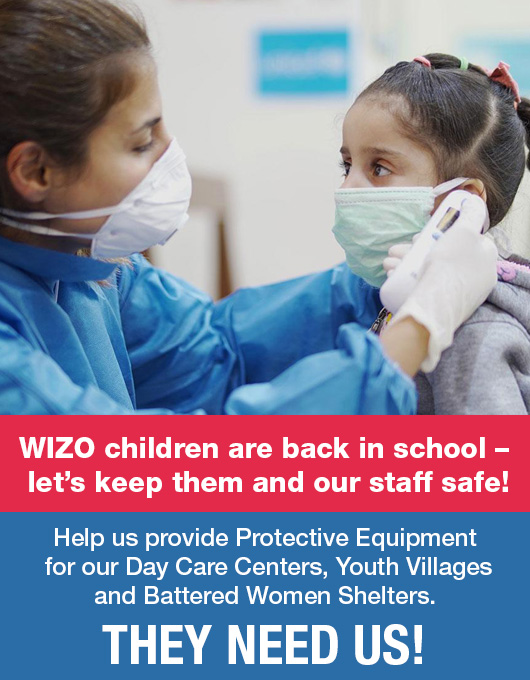 How many will you protect today?
On May 10th, WIZO reopened 180 Day Care Centers, 6 Schools & Youth Villages and 3 Battered Women Shelters. All told, 25,000 children, teenagers and staff, are again filling WIZO institutions. This is a moment of joy and optimism for all of us, and a turning point for the people of Israel and its economy.
The return to the centers is an incredibly challenging task with numerous and complex regulations and practices, all aimed at keeping children and staff safe and healthy. WIZO needs to provide vast quantities of protective equipment and sanitary supplies such as: disposable masks, antibacterial gel, disinfectant wipes, gloves, coveralls, and more.
The cost is significant and is a big burden for WIZO at this time. We will continue to fulfill this need for as long as it takes. WE ARE COMMITTED AND WE CAN HELP!
WATCH THE VIDEO: https://youtu.be/eUqffylYPdY
Protect Our Children-
Donation form