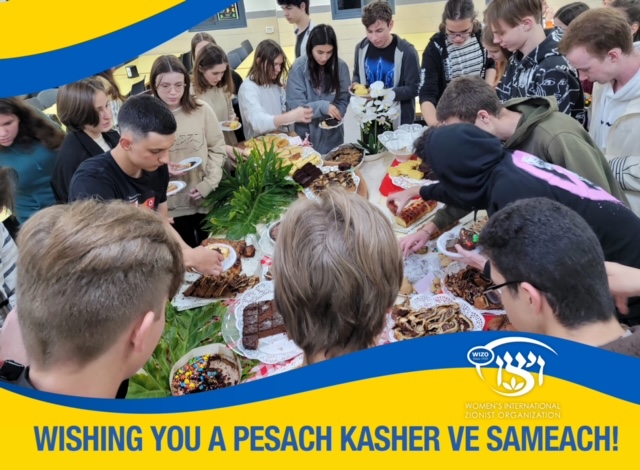 When Jewish children anywhere are in
distress, WIZO responds.
For over 100 years WIZO has been caring for children in crisis and provided nutritious meals for vulnerable Israelis. However, during the two week break when day care centers and youth villages are closed for Pesach, less fortunate families may not be able to provide proper holiday meals without our help.
And today, children and families in Ukraine are escaping their war-torn country. 370 Jewish high school students from around the world are studying in WIZO youth villages in the framework of the Na'aleh program. Of these, 68 are from Ukraine.
Make this Pesach a true Festival of Freedom by providing Food
Vouchers for WIZO families and helping WIZO's Ukrainian students.
 Read More
Visheslev Slovodskoy and Michelle Savinko, Ukrainian students living in the WIZO Nachlat Yehuda Youth Village share their personal situations and feelings.
Four WIZO Youth Villages Students originally from Ukraine share their experiences: Valeria Barho, Maria Katz, Sofia Khanunova & Alex Kravshenko say that the conflict in Ukraine is having a major impact on them.
How many lives will you touch?