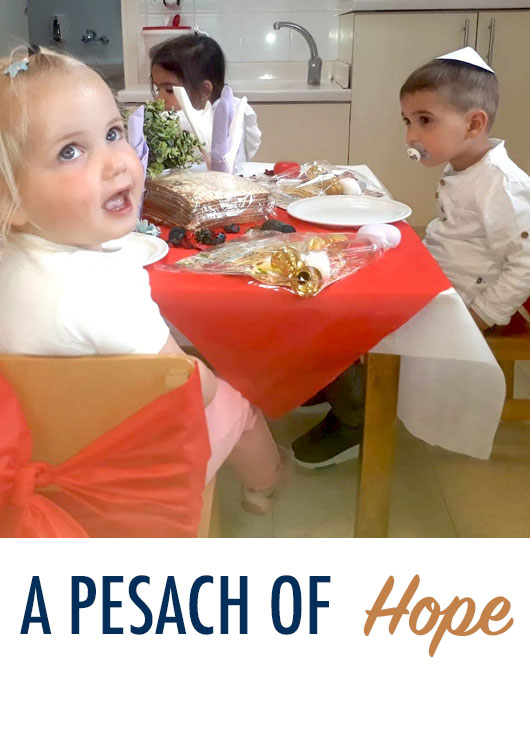 PESACH FEED A FAMILY CAMPAIGN
As we come together with family and friends to celebrate the festival of freedom, let's remember the WIZO children and their families.
For 100 years WIZO has provided nutritious meals for vulnerable Israeli children and youth in need, but during the 2 week break when day care centers and youth villages are closed for Pesach, less fortunate families are not able to provide proper holiday meals without your help.
You can feed a family by donating now, $136 covers the cost of a food voucher for ONE family.
Pesach Feed A Family
Donation form