Help WIZO continue to provide social services, food, home and well-being to thousands of children and women during this global crisis. WIZO bears an enormous responsibility to protect all levels of Israeli society, and during these unprecedented times, the needs are greater than ever.
All donations will be matched by generous donors!
WIZO needs you, the people of Israel need you. No amount is too big or too small!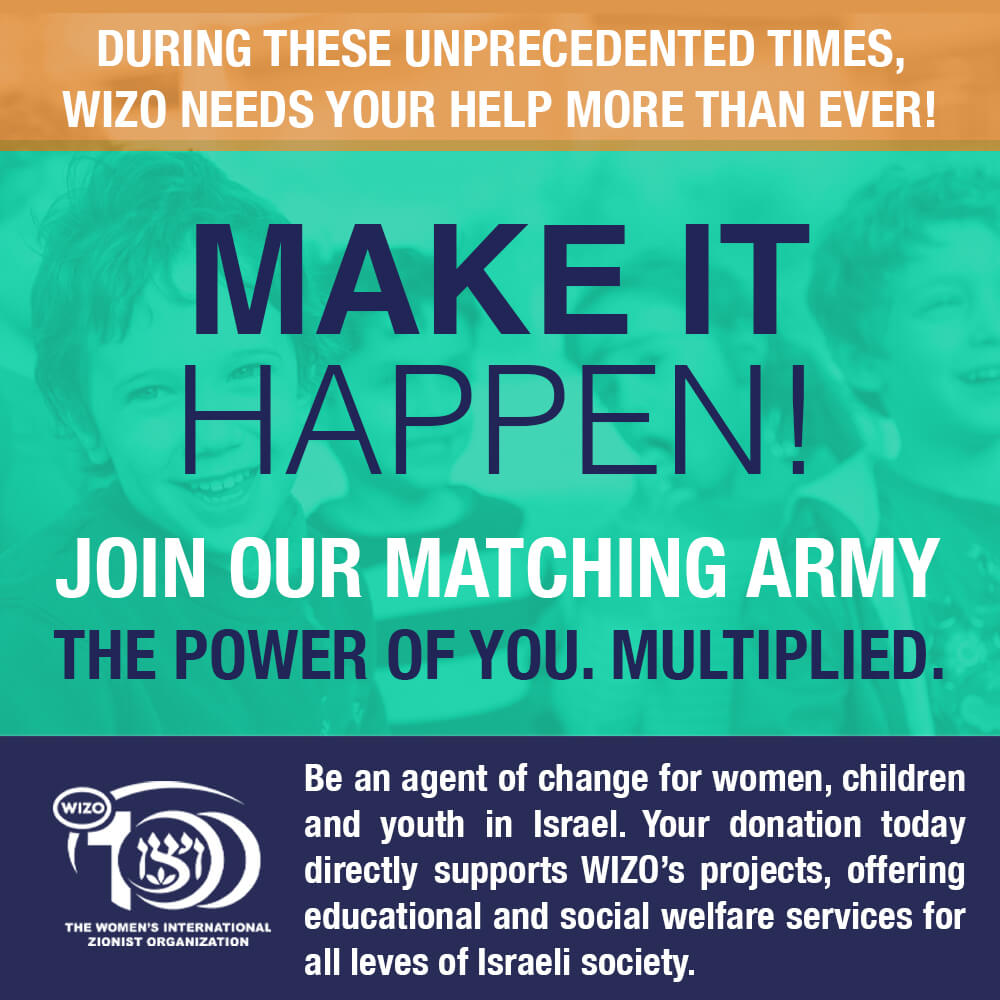 Campaign 2020
Donation form